Sail Vagabond 17 at Tempe Town Lake
Article By Boyd Coleman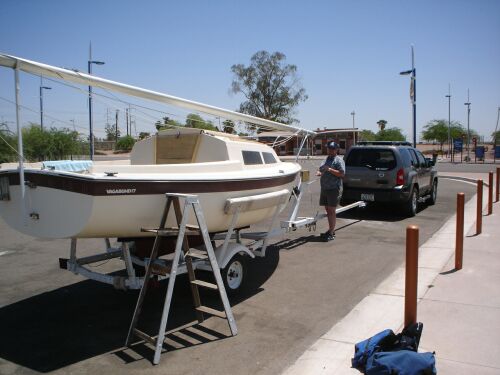 Boyd sold his Clipper 21 and bought a Vagabond 17. The Vagabond is rather special to he and his wife, and is the reason I got to meet them. When they first got married, they looked around and fell in love with the V17, found one and decided to buy it. Because of circumstance, it wasn't logistically the best idea at the time so they held off for a couple of years. After getting their Clipper, they still wanted a V17 and Boyd's wife emailed me asking if I knew of any for sale. Got to chatting, I ended up moving to Phoenix where they live, and gained a new sailing buddy.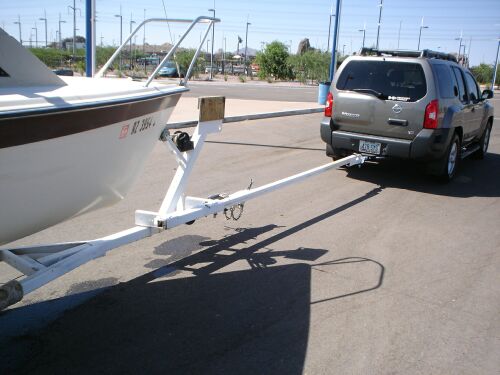 One of the problems I had with mine is that the trailer was a regular size, and with the exterally hung keel, I would have a little bit of difficulty launching from shallow ramps. I would have to crawl out on the trailer and push the boat off. Boyd's came with this super neat tongue extension!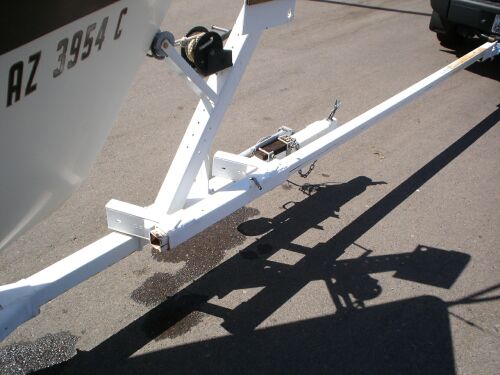 The extension receiver housing simply bolts onto the existing tongue. It is offset to the side just a bit and so it can fully retract under the boat just by pulling a pin and sliding it.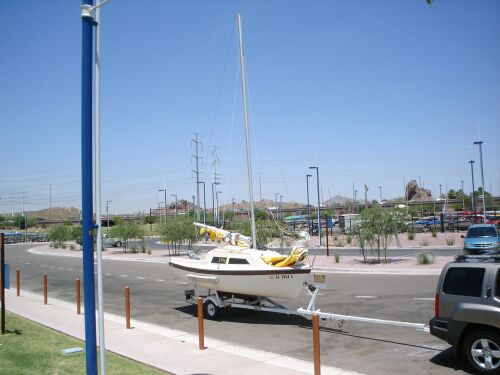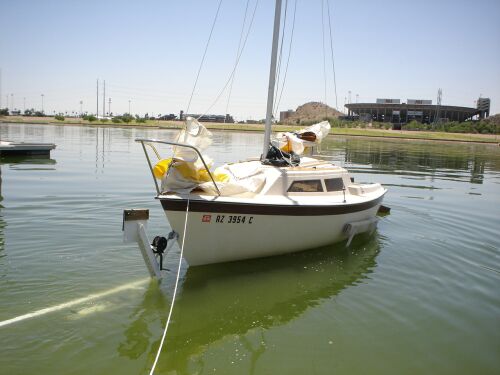 Works like a charm, and Boyd didn't have to get his rear bumper wet. When doing mine, I would often back into the water till I could hear the tail pipe bubbling underwater.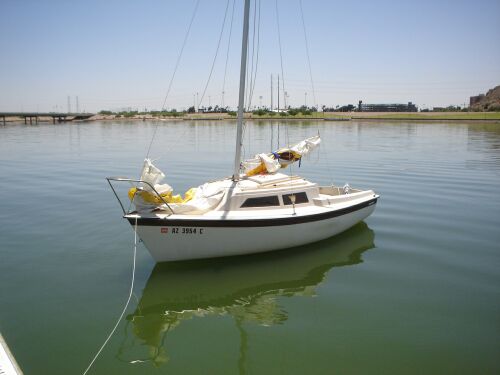 Started off being an almost completely windless day.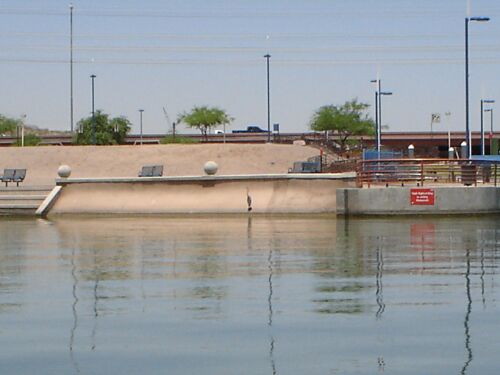 Think that is a blue heron. He was out fishing.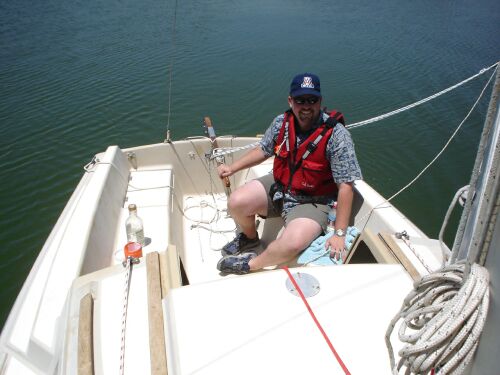 We drifted around baking in the sun for about an hour.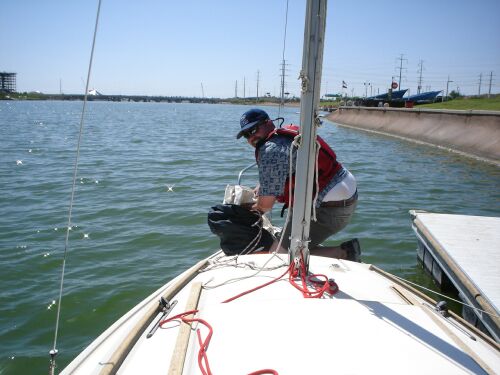 Then the wind picked up! We got in some great sailing ! I should have taken some pictures while heeled over ripping across the lake, but was enjoying it too much. The wind started tapering off and here we are packing it in for the day.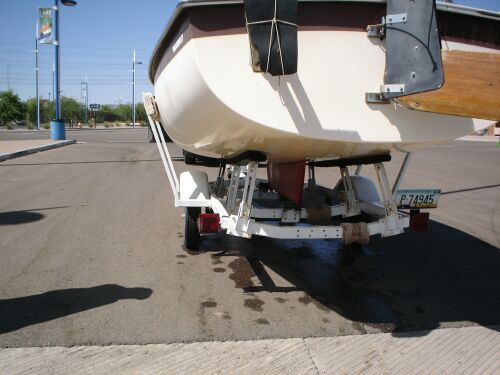 Here is another good solution this boat has, on mine I installed a keel guide to align the boat on the trailer. Boyd has goal posts on his trailer, which do a great job.