Lake Woodlands - North Shore Park free boat ramp
Article By Shorty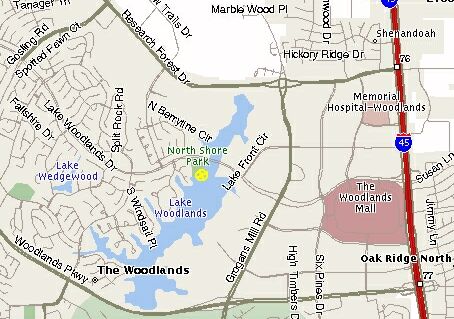 Lake Woodlands - North Shore Park free boat ramp

From I-45, take exit 76B
West on Woodlands Parkway, Go through 2 lights
Right on Grogans Mill, go 1 mile
Left on Lake Woodlands Drive, go 1/2 mile over bridge
On south west side of bridge, turn into North Shore Park.
Ramp is located there.
GPS Coords N30-10.080 W095-28.638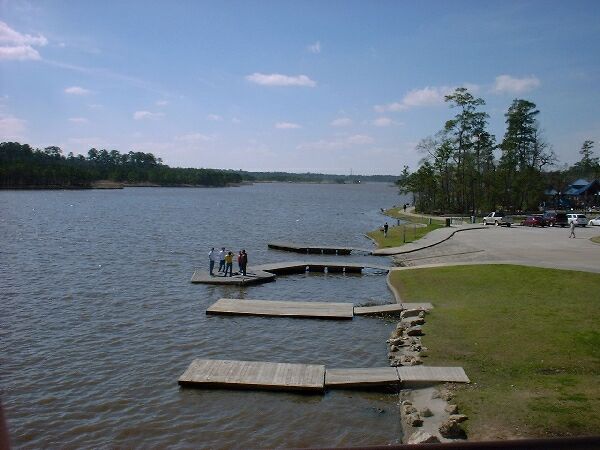 The Ramp
It is a 2 lane ramp with floating docks. The dunk angle is about average, a little on the shallow side. The concrete runs a good distance out before dropping off. The docks have a pad surrounding them, so you can launch without fenders, also has a good set of cleats around each one. There are 2 additional small floating docks for kayaks and rowing shells, these are just to the north of the ramp docks.
Hours, Launch Fee, Restrictions, etc.

Gate opens about 7am, and closes at sunset. The ramp is completely free, there is no fee to launch or use the park. Not supposed to overnight on the water - buddy of mine saw young couple setup hobie 16 with a tent on top, and they rowed north and spent the night on the lake. Use of gas motors are prohibited but electric is OK. It is OK to have a gas motor, just can't use it while on the lake. Every sunday there is a free concert in the evening, it is almost impossible to launch or park after 4:30pm. Have only seen a park ranger there once, so if you don't have registration on your boat, you probably won't get caught here. The bridge just North of the ramp is about 12' above water, so is difficult to sail under it.
About the lake
The lake is a 200 acre community lake that was built as both drainage, and as a water feature for The Woodlands community. Many people think it is for residents only, and in the early days the community security guards tried to block non-residents from using the lake. The story goes... a non-resident went fishing, got ticket, he took it to court. Turns out, the lake was built using federal funds, so the community can't block non-residents from using the lake, and the ticket was revoked.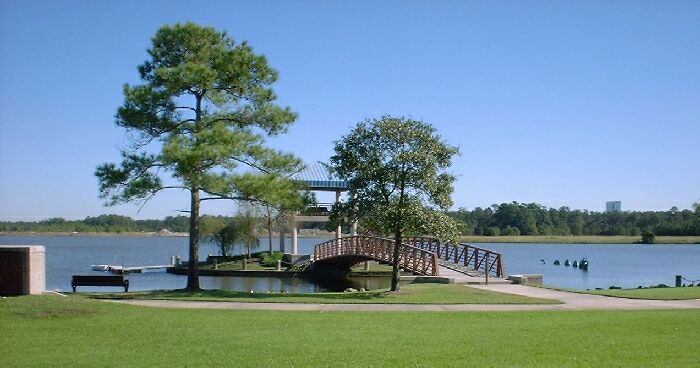 There is a park at the south end of the lake called "South Shore Park". It is a small island with a pavilion, and a small floating dock. There is no launch ramp, and any boats would have to be hand carried a long distance, but it is a good destination to sail to, eat lunch, and sail back.