Lake Conroe Island Geocache 3
Article By Shorty
This is my third try at leaving a geocache on the island in the middle of Lake Conroe. The first two fell victim to the heavy traffic this island gets, this third container is a micro sized key fob float that is 4" long by 1" diameter. Larger than a film canister, but still very small. You are going to need a boat to get to the island, maybe a good excuse to
build your own sailboat from free plans
On the West side of the island, there is a tree that is about to fall into the lake. It has a big reflector mounted to it, from the base of the tree go directly East about 5 feet. There is a flat rock about 6" in diameter, buried about 2" under that is the micro cache container.
---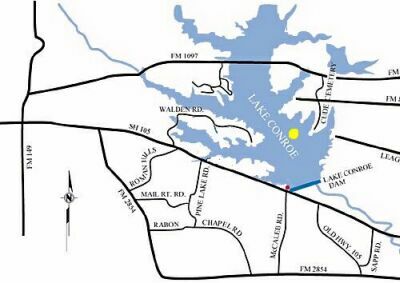 This island seems to be the last place on Lake Conroe that can be camped on for free. There is another island on Lake Conroe, but it has recently been purchased and the beaches were bulkheaded in preparation for housing development.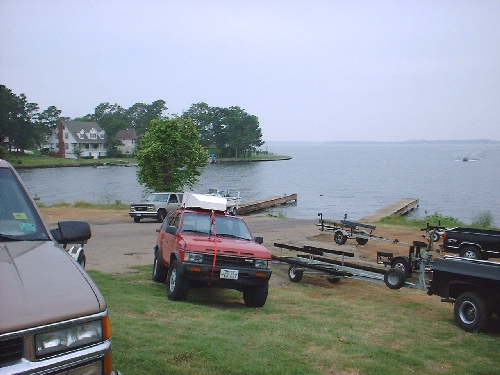 The closest public boat ramp to the island is the 830 ramp: from I-45 exit number 92, go West till the road dead ends, the public (and free) boat ramp is right there. This ramp is 2.8 miles away from the island, if you paddle an average 3.2mph (like I do) it will take you 49 minutes one way to get there.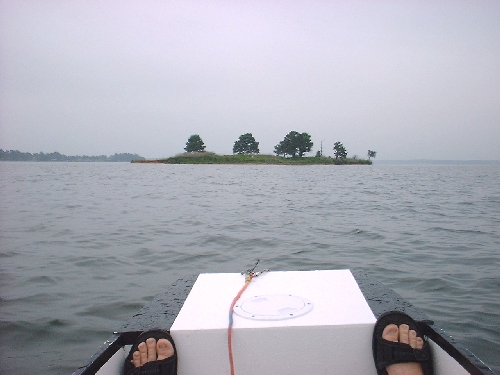 This is a view from North of the island.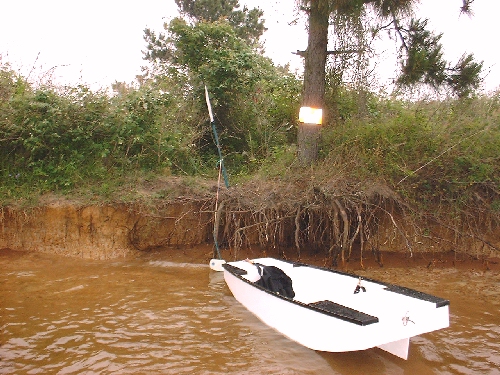 Not sure how much longer this tree is going to be there, the erosion is working away underneath it's roots and I am not sure what is holding it in place.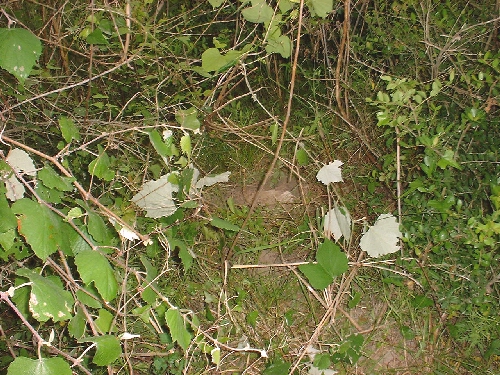 Go directly East from the tree about 5 feet, and lift up this rock. Another 2 inches under it is buried the micro sized cache container.