Lake Conroe - Directions To Conroe Yacht Club
Article By Shorty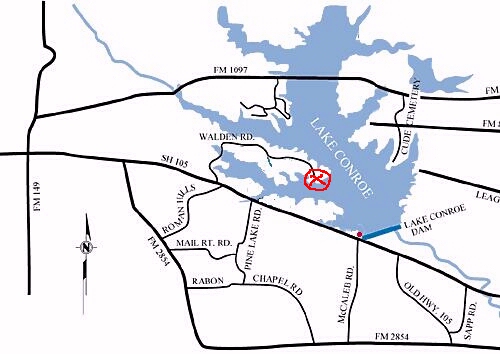 Lake Conroe - Conroe Yacht Club

From I-45 at Conroe
West on Highway 105, go 11.9 miles
Right on Walden Road, follow for about 6 miles
Do not speed, the local police strictly enforce the speed limit
Left on River Road, go about 100 yards
Right onto long drive way marked Conroe Yacht Club entrance
Go about 200 yards passing a couple of houses on the left
Drive way will go directly into yacht club.
GPS coords N30-23.217 W095-35.711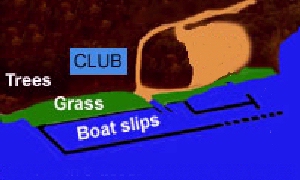 Facilities:
NO PETS! A dog was brought the first year, but since then nobody else has. Need to make sure that is clear, the yacht club strictly forbids them. There is a club house with 2 bathrooms and a small kitchen. Our activities will be held about 100 yards away from the clubhouse.
We congregate on a muddy beach just a few yards from where most people park. It is fairly private being on the far side of the property from where the yacht club activities take place. The water is protected and fairly shallow except for the dug out channel for the keel boats to get out to the lake. There are 2 concrete boat ramps near by. One of the ramps is more steep than the other, so we should be able to launch just about any boat you can trailer up here.
Hours, Launch Fee, Restrictions, etc.

For the PDRaces, we have a special deal with the club. We can arrive there at 10am, but must be gone by 2pm. There is a $5 launch fee for everyone who launches a boat (doesn't matter if pdracer or not), except for the committee boat, which Shorty will pay for.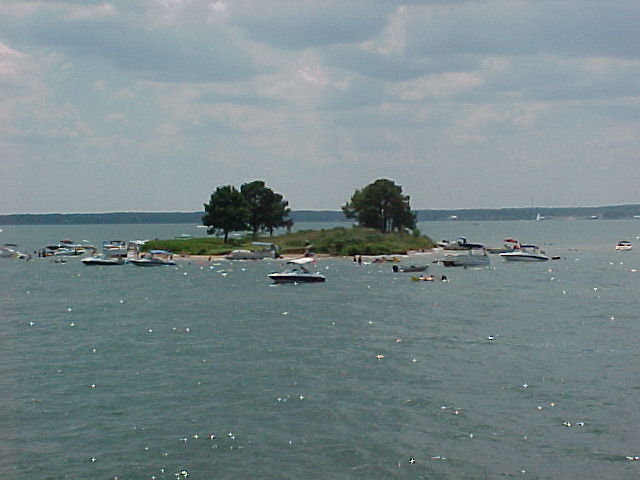 About the lake
Conroe is a good sized lake that is fairly close to Houston. On the weekends, the powerboat traffic can be thick, making all sorts of confused wake. Since the lake was man made, the waves tend to reflect from shore to shore like a bath tub. The prevailing winds come from the south, and many days the wind starts about 10am, blows till 5pm, and then is dead calm for the rest of the day.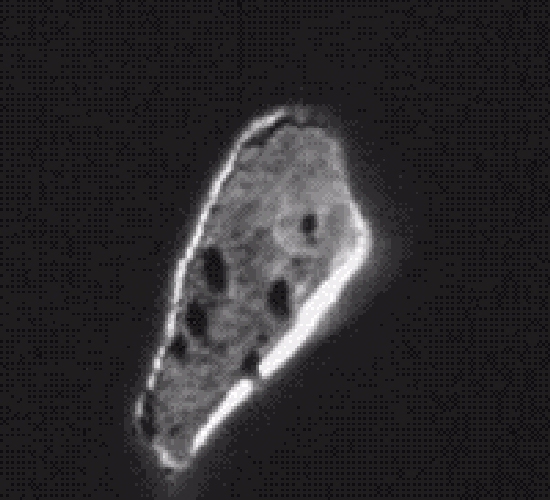 Towards the South / East of the main body of the lake, there is an island called "Ayres Island". It has a small sandy beach on the East side, and is frequented by many boats in the summer.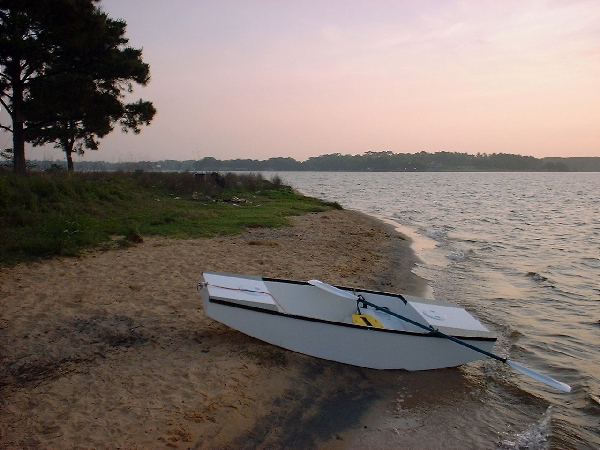 The only other beaches I know is the public beach on Hwy 105, the beach infront of a restaurant near 105, and at low water levels, there is a tiny beach just to the East of the dam. Have heard there is one other beach area, it is at the end of the branch on the west side of the lake, just North of 1097.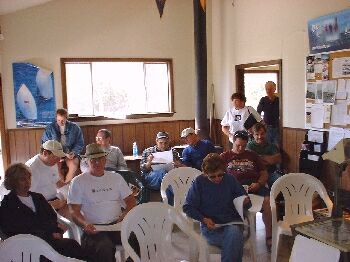 CYC is only real "club" on the lake, the rest are just marinas. CYC has a friendly atmosphere geared towards families and sailboat racing. Beginning of the year they have a free racing class that anyone can attend, and after the class everyone goes out and runs a short race.