Morning Sail at Tempe Town Lake
Article By Shorty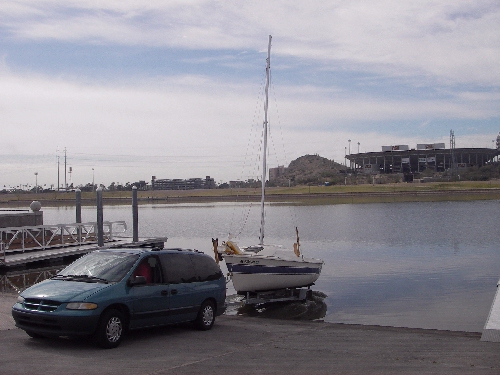 Here she is put together with various pieces scavenged from other boats to create a sail rig. Was planning on going sailing the week before, but after 6 months of no rain, the heavens opened up and poured down cats and dogs.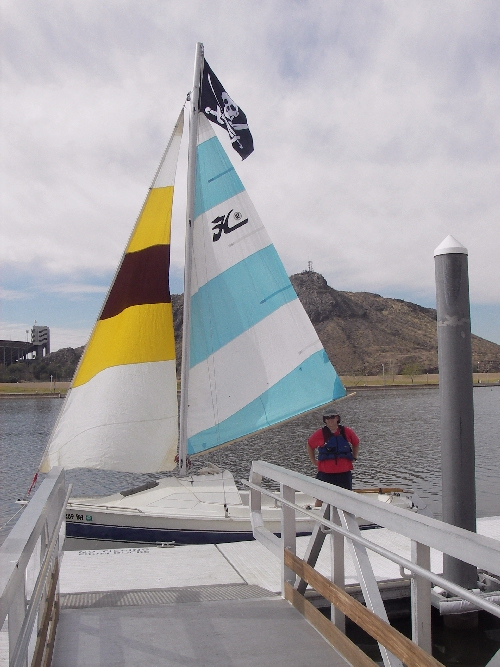 The original mast is 25.5' tall. This one is only 21' tall and from a larger boat. The mast was bent at the bottom and I used the straightest part, turning it upside down so now you can see the bent part is at the top.
The main sail came from a Hobie Monocat, I got it years ago and have always held onto it because it seemed like a nice sail. A bit to short for this mast, so the pirate flag could fill the gap to the head of the sail.
The genoa came off one of my previous Vagabond 17's, it is more like a jib on this boat.
Soon after this, I located an Oday Javelin sail which fit this mast better and I got it and sold the monocat sail.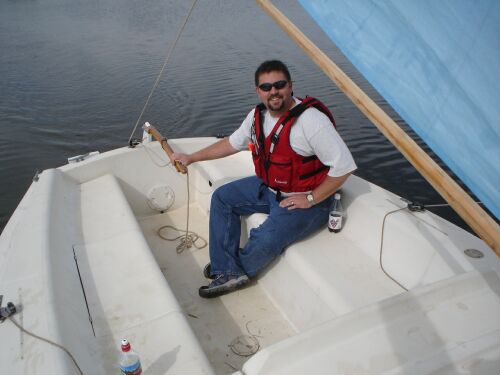 My friend Boyd stopped by to go sailing with me. He owns a very nice Vagabond 17. Previously he owned a Clipper 21 which we sailed at Lake Pleasant together.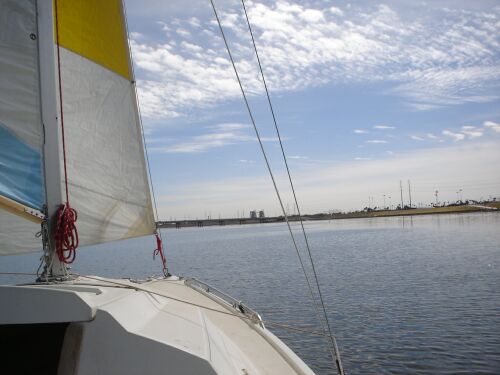 Hardly any wind, just enough to drift us along.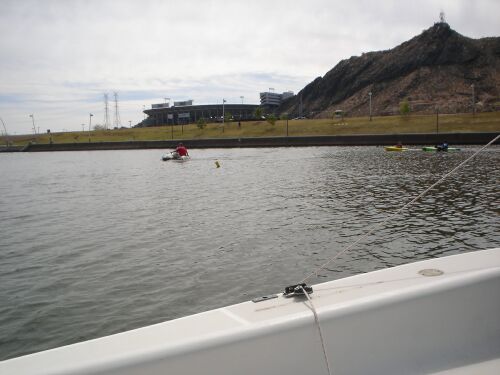 A couple of kayaks out on the water, and a zodia was messing around with bouys.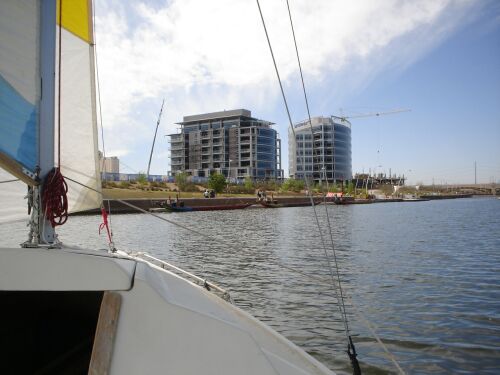 I spotted some dragon boats tied up to the docks on the South side, looks like they were setting up for a race.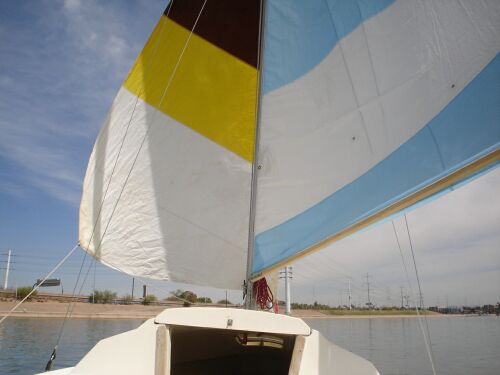 Just enough wind to wing and wing it.