Overnight Beach Cruising Trip
Article By Shorty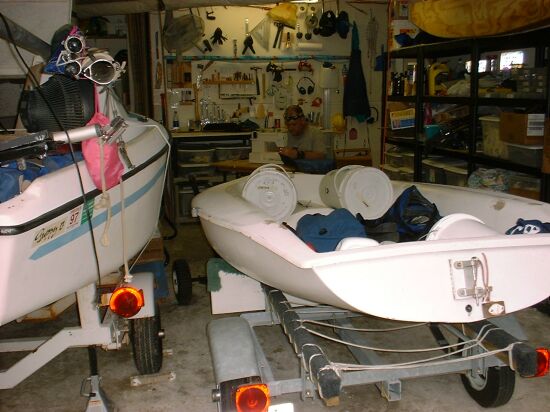 The Palacios Beach Raid was coming up, and I decided to take my Holder. To see if I could fit all my stuff, I packed it up and tossed it in.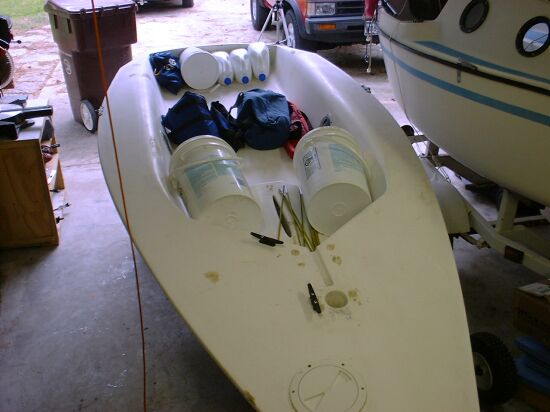 Was going to get a couple of kayaker's dry bags, but I had these buckets that had screw top lids, somewhat waterproof, so I used those instead. Not really roughing it, I packed just about all the comforts that I would take on a pocket cruiser.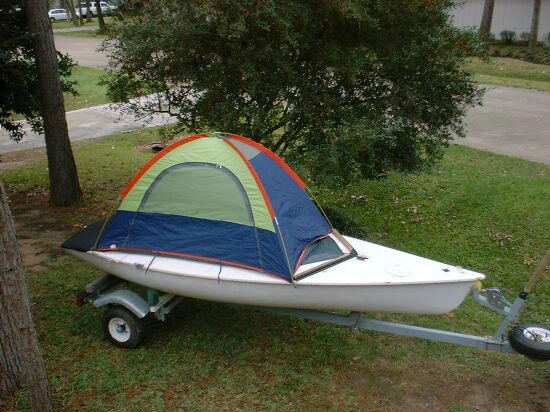 The original plan was to sleep in a tent, on the beach, but I got a crazy idea of cutting the bottom out of a tent and anchoring out. With a few snaps, the tent went right over the cockpit.
In the past I have done a lot of experimenting to find exactly how many vertical inches I need to fully function (change clothes, us the pottie etc). I can do everything in 36", but really like to have 41". Well guess what? The tent had a peak height of 36", plus the depth of the cockpit was 10", so I had 46" vertical clearance!! There really is a lot of space in there !!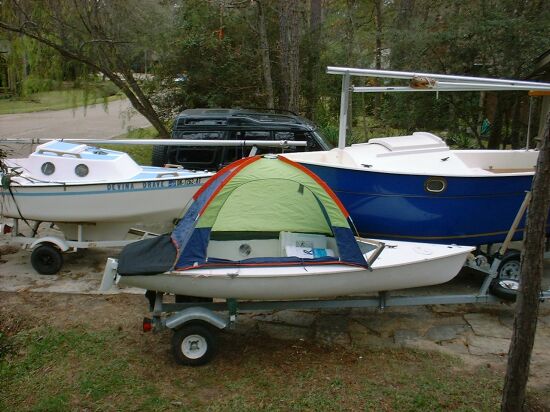 Here is a peek into my small sailboat obsessive mind.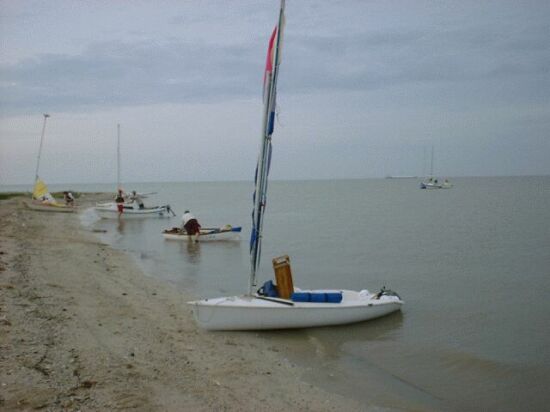 We all sailed out to Palacios and had a great time.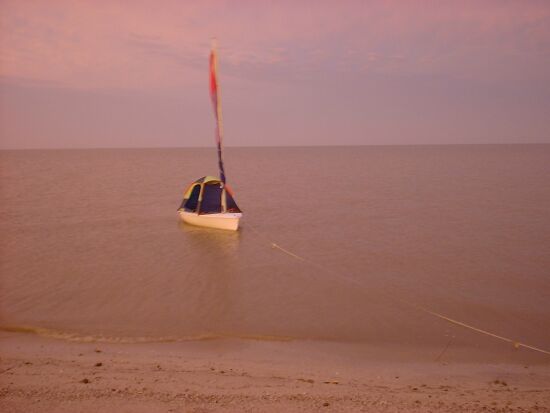 And I slept great, all night long, swinging gently at anchor.