Boat Cover and Support In Daggerboard Trunk
Article By Shorty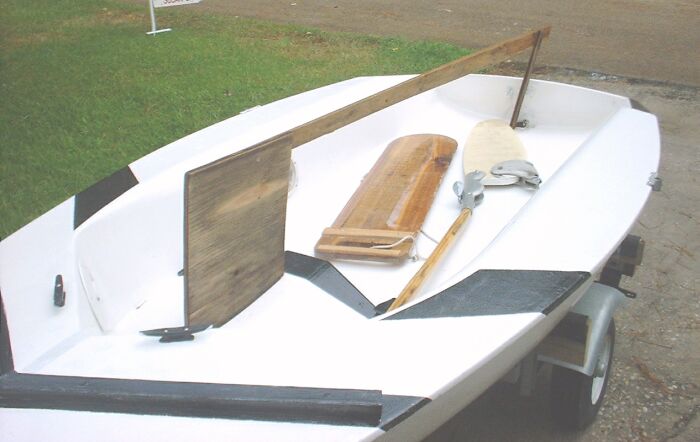 The greatest thing about fiberglass boats, is that you can leave them outside, doesn't matter how wet they get, all you need to do is clean them up and they are ready to go sailing another day. Wooden boats on the other hand, will rot out if you don't take care of them, so all of my wooden boats live in the garage. And soon after they get sold, because they get in the way of my next project.
The Holder lived in my side yard, I have a 5'6" gate that I open up, and wheel her back there. It is SO nice to have her ready to go, any time the weather is right and I can get out of the house, all I have to do is hook her up and go.
This is a simple little support that I made to hold up the canvas tarp. I left her uncovered for a while, but leaves would sit in the cockpit and then decompose, staining the boat.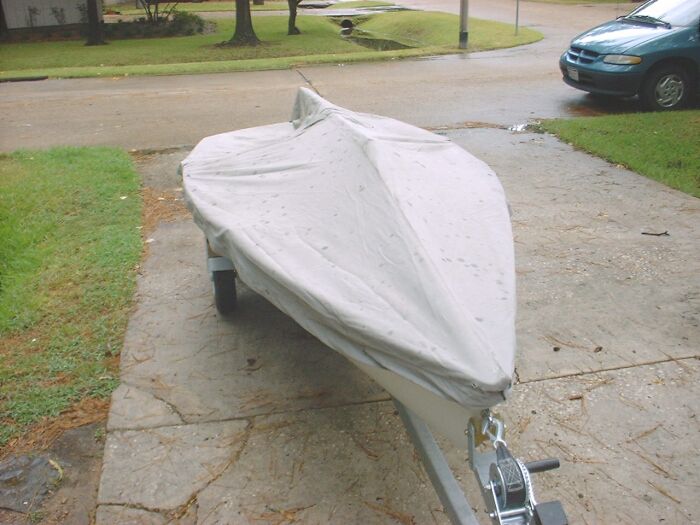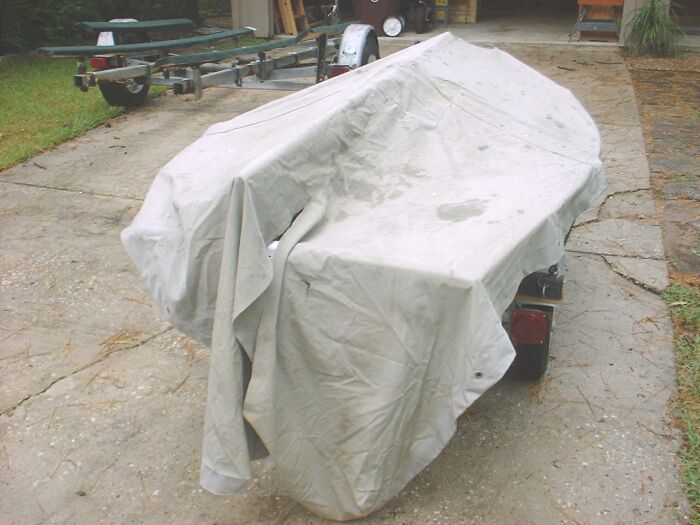 The canvas cover came from another boat, so it is a little on the long side.