Initial Pictures Of Guppy 13
Article By Shorty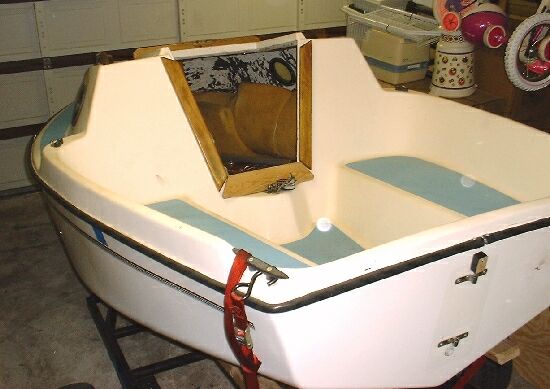 It has a very spartain cockpit, 4' long, and about 5'6" wide.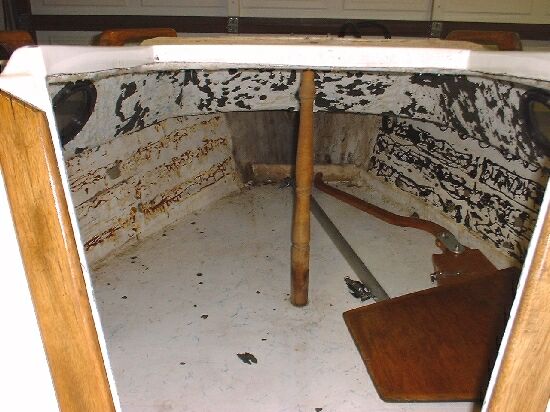 Look at all that glue on the walls! If anyone knows a solvent that can remove it, without damaging the fiberglass, let me know.
I laid down in there, and at 6'2" tall, I have plenty of room. It is about 8' from the stem to the companionway.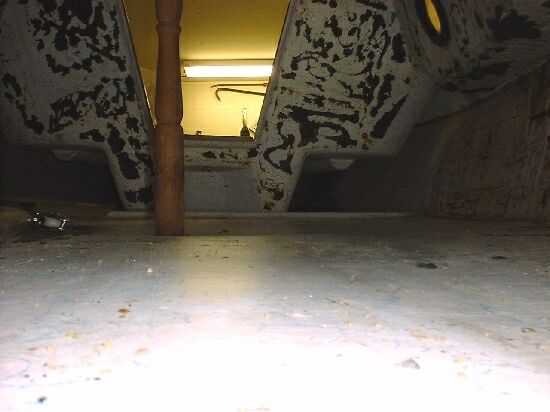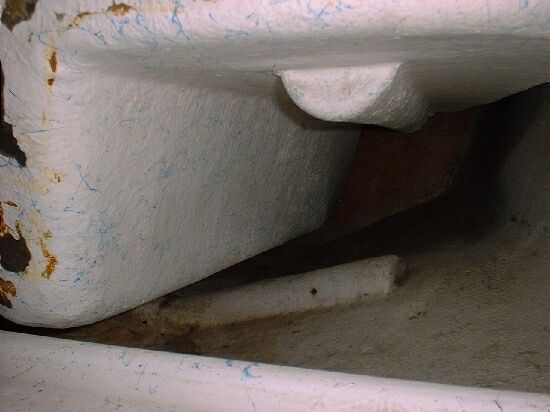 It is about 10" from the berth to the underside of the cockpit. Not enough to have my feet upright, but I bet I could stow some gear in there.
The whole cockpit flexes when I step into it, the underside isn't supported. I am going to have to put some kind of support in there, and also put in some more foam floatation (never can have enough of that stuff).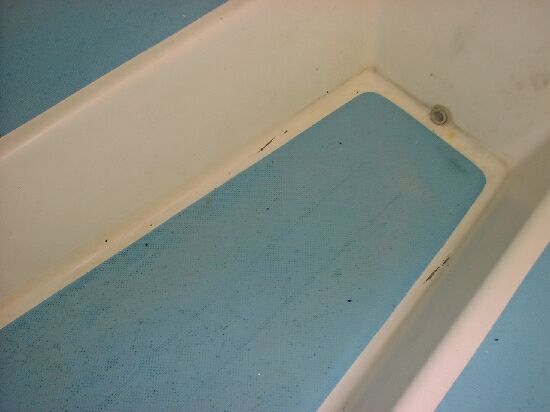 Because of the flexing, some cracks have formed at the back of the cockpit sole.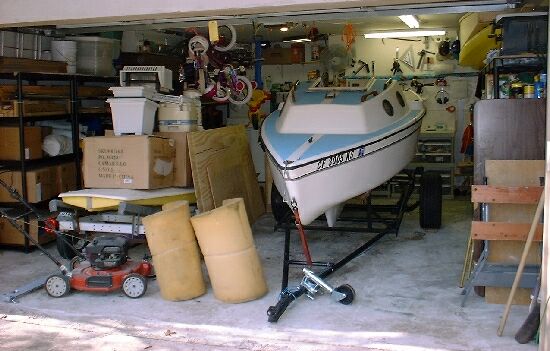 Have to figure something for that dolly wheel, it won't grab the round tubes that the trailer is made from. It kinda looks like a muscle car the way it is!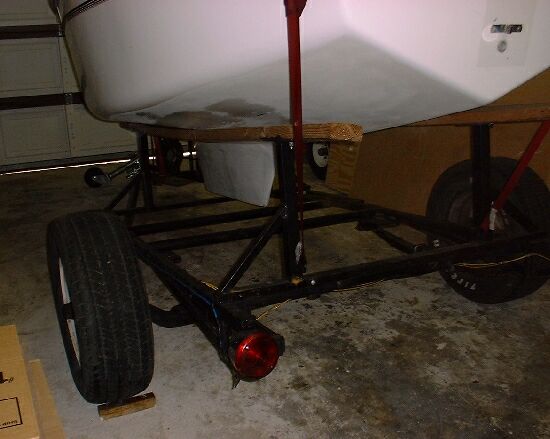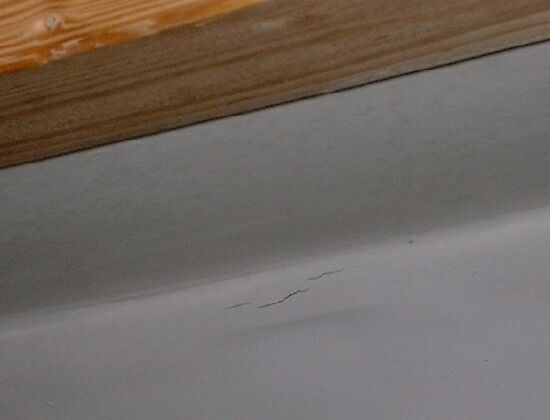 There is a crack on the port side of the keel, need to fix that too.