Setup Sailboat Trailer For New Hull
Article By Shorty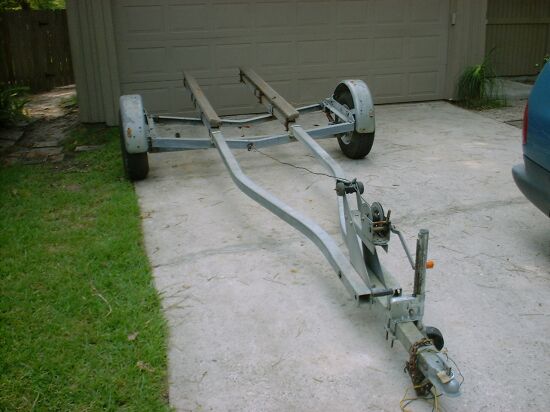 A friend of mine had a power boat trailer sitting in his yard for a while and wanted to part with it.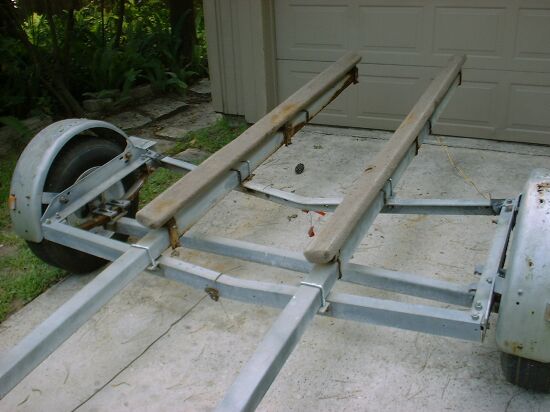 It is an intersting design, you move the axle forward or back to adjust the tongue weight, and carry the boat properly. You do this by simply loosening 4 of U bolts that holds the axle assembly to the frame.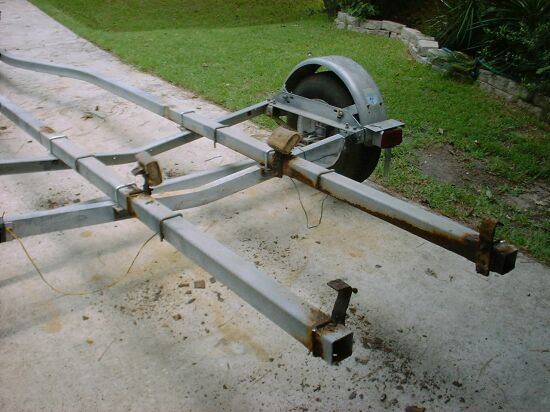 The bunks were all wrong & rusted, so I started by cutting the boards off first.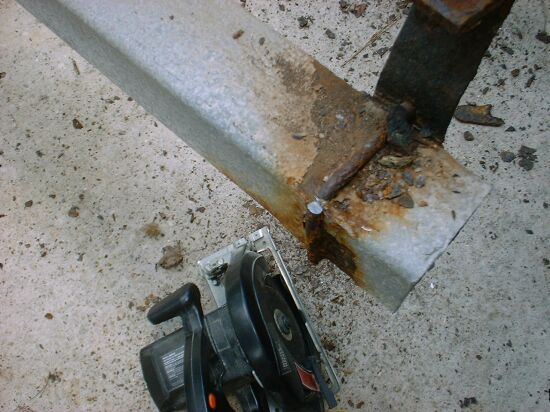 Then I took my circular saw with a metal cutting blade, and cut thru the U bolts. With a small POP, the bolts sprung apart as I cut thru them.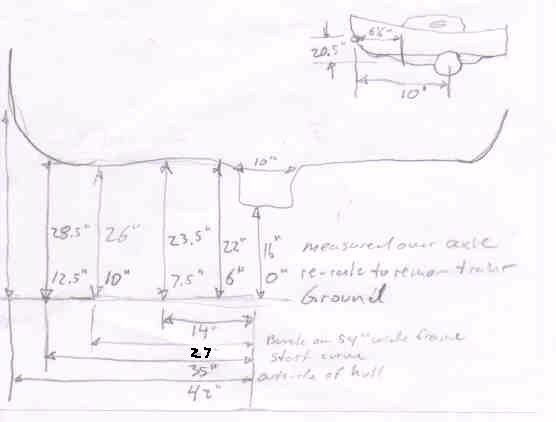 I took basic measurements of the bottom while in the field and used them to setup my bunks. Here is a more detailed sketch that I took later after the hull was on the trailer. NOTE: The distance from the bow eye to the axle is not correct, that will produce a very heavy tongue weight. I am currently trying to find a better distance, am looking for only about 100 lbs of tongue weight.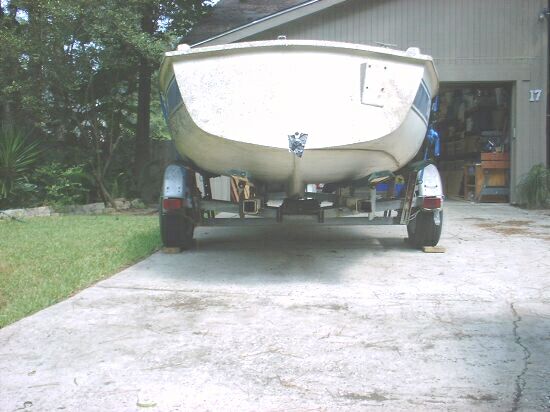 Here is what she looks like after on the trailer.